Enjoy the foodie life near our amazing Bethesda apartments.
When you live at Gallery Bethesda II, you can embark on a world tour of flavors just blocks from your Bethesda apartment. Because there are so many excellent restaurants in the Woodmont Triangle of all styles, more than we can mention here, we wanted highlight the world of cuisines moments away from Gallery Bethesda II.
Starting with a casual trip to Mexican deliciousness, Gringos & Mariachis serves up a delectable assortment of tacos featuring carnitas, al pastor, fish and shrimp. They have tasty versions of most of your Mexican favorites, including margaritas, if you're in the mood. And don't overlook starters like queso fundido and the duck nachos.
Speaking of duck, Duck, Duck, Goose is a French brasserie nearby that takes inspiration from the tapas of Spain. You'll find small plates of traditional French cuisine, like steak frites, ratatouille, and beef tartare offered with a few more modern takes like the duck confit sliders. Round out a meal with charcuterie and a cheese board and your mouth will have the distinct feeling of having been to Paris.
On to Italy! Olazzo, a family-owned Italian restaurant will satisfy your taste buds with all the familiar Italian dishes you love, including pasta of all shapes and sizes, marinara, Alfredo, meatballs, lasagna, eggplant and so much more. Mangia! Mangia!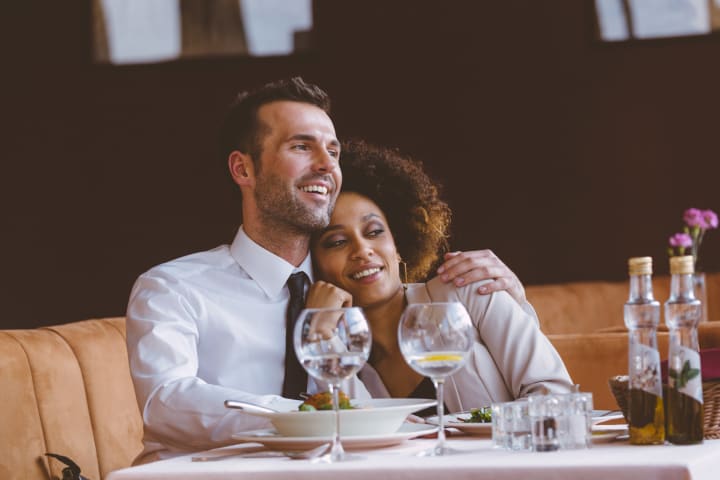 The European lineup doesn't stop there, with German and more French and Italian options, but we would be remiss if we didn't travel on to Kadhai Boutique Indian Cuisine. Always a popular spot for a lunch buffet, you can sample a wide array of perfectly spiced vegetarian and carnivore-friendly dishes in one sitting. You can't go wrong ordering any of your favorite Indian dishes off the menu either.  
House of Milae is the next stop on our whirlwind excursion of epicurean delights. Serving Bethesda since 2013, you'll enjoy a wide variety of authentic Korean food here, featuring hot stone pot bibimbap and Korean barbecue staples like bulgogi, galbi, spicy pork, and chicken.
We end our tour with a trip to the market. Hinata Sushi Carry Out is a small Japanese market that serves some of the most delicious sushi in town. As the name implies, it's carry out, so you'll have to find a place to perch, but you will not be disappointed with the quality of the a lunch procured from the masterful hands of the sushi chef here. Plus, you can pick up your favorite Japanese snacks on the way out.
Let our little tour inspire you to explore more of the international cuisine that surrounds you at Gallery Bethesda II. And if you haven't set up your tour of our community, consider stopping by before or after your next delicious meal in Woodmont Triangle.