Our brand new luxury apartments in Bethesda invite you to come in from the cold.
There's a song, a seasonal classic, that begins with the line, "Oh, the weather outside is frightful." And while temperatures have not yet plummeted to levels that would be conducive to school closings and liberal leave policies, nights have nonetheless become markedly cooler as days have become noticeably shorter. Fortunately for residents of Gallery Bethesda II's luxury apartments in Bethesda, a myriad of safe havens have been provided to help you survive the changing of the seasons, beginning with these five:
Get Fired Up
If you recognized the first line of the aforementioned song, the second line is, "But the fire is so delightful." To which we might add, "Particularly when it's our outdoor fire feature and you're basking in its warmth as you chat with others who, like you, are there to chill"—which, while it sounds counter-intuitive, is precisely why you're there!
Experience the Heat of Battle
It begins innocently enough—a light-hearted challenge to a friendly game of eight-ball in the resident clubroom. But it doesn't take long for the competition to snowball into a spirited struggle for the supremacy of the table, the room and, of course, the moment. In no time at all, the heat of battle de-escalates to the warmth of camaraderie and congratulations.
Beat a Hot Deadline
The day was too short for you to finish what you started. Tomorrow seems like it's going to be here any minute. But with that ice water in your veins and the fully equipped workstations and computer nooks in Gallery Bethesda II's business center at your disposal, you'll be putting out that fire and getting a warm welcome from your team in the morning.
Be a Sweater
When it gets to be "sweater weather" outdoors, we suggest you resist the natural impulse to simply wear your favorite wool or cashmere creation and instead, be a sweater by spending time in the 24-hour, health-club-inspired fitness center. Besides working hard enough to work up a sweat, you'll gain the health benefits concomitant with cardio/strength-training.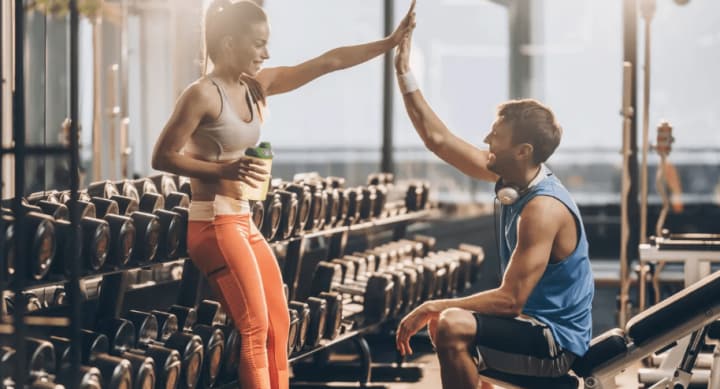 Set Someone's Heart on Fire
What better way to stay warm than to woo your special someone all over again, starting with a romantic dinner for two prepared in the amazingly outfitted culinary kitchen that's part of every Bethesda luxury apartment at Gallery Bethesda II. Afterwards, two small snifters of your favorite XO cognac and a true love story on Blu-ray should set two hearts aglow.
If you've spent the summer sweating through a search for the perfect luxury apartments in Bethesda—but every place you've seen leaves you cold—here's a cool idea: tour Gallery Bethesda II today and get ready for a warm spell.