Our Neighborhood
Explore DC's Vibrant Capitol Hill & Navy Yard
Your home at The Bixby is so much more than the sum of its admittedly impeccable parts. The Bixby straddles the coveted Capitol Hill and Navy Yard neighborhoods in Southeast DC and draws from their energy to add even more flair and vitality to our dynamic community.
Your base at The Bixby is surrounded by fine dining, counter-service cafes, bohemian boutiques, quirky coffee shops, lively bars, world-class entertainment, and the landmarks, cultural institutions, and attractions Washington, DC, is renowned for. Window shop as you stroll to Scarlet Oak Restaurant & Bar in Navy Yard for happy hour, or grab a sandwich at Spring Mill Bread Co. in Capitol Hill. Take in a baseball game at Nationals Park. Give your pooch some off-leash time at the Virginia Avenue Park dog park. Step outside your comfort zone and try a class at Trapeze School New York, just a block from The Bixby.
There's a whole world of exciting experiences at your doorstep and for more distant adventures, the Southeast Freeway and the Navy Yard-Ballpark and Eastern Market metro stations are nearby. Reach out today to schedule your tour.
Food & Drink
Bluejacket
Spring Mill Bread Co.
Matchbox
Las Placitas
District Taco
Lola's Barracks Bar & Grill
Scarlet Oak Restaurant & Bar
District Winery
Torai Sushi
Entertainment
Nationals Park
The National Mall
The Yards Park
Capitol Riverfront
Barracks Row
Canal Park
Virginia Avenue Park
District Wharf
The Fridge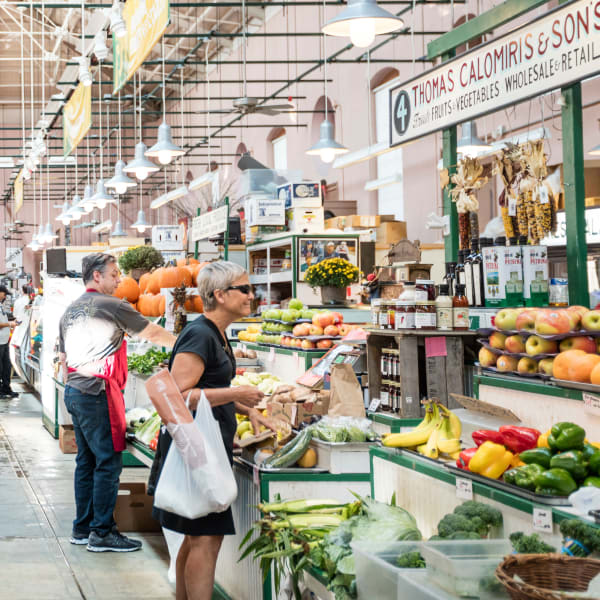 Shopping
Woven History & Silk Road
Yes! Organic Market Capitol Hill
Eastern Market
Harris Teeter
Whole Foods Market
Steadfast Supply
Conte's Bike Shop
Boutique on the Hill
Howl to the Chief