Two Months FREE RENT On All Apartments!*
 *Restrictions apply. Must move in within 15 days of available date. Offer valid on 13 to 18-month leases.
Floor Plans
Enticing 1, 2 & 3 Bedroom Apartments & Townhomes
Your home is your sanctuary. Sometimes it's your party pad. But it is always an expression of your personality. It's the place that nourishes your spirit and reflects your many moods and unique sense of style. Harlow's artfully designed one, two, and three bedroom apartments and townhomes for rent in Washington, DC's Navy Yard feature 27 contemporary, open floor plans ranging in size from 623 to 1,608 square feet. Some homes provide additional entertaining and relaxation areas with dens, private balconies, or patios.
Harlow's airy, striking designs perfectly balance crisp, modern lines with warm, organic textures, luxe finishes, and artisan touches. These harmonious spaces invites you to superimpose your own imprint and explore the next chapters in your evolving story. Embrace the fresh possibilities that Harlow provides. Contact our helpful leasing agents today to schedule your tour.
Nourishing. Unique. Luxe.
Believe in Harmony
Stainless-Steel Appliances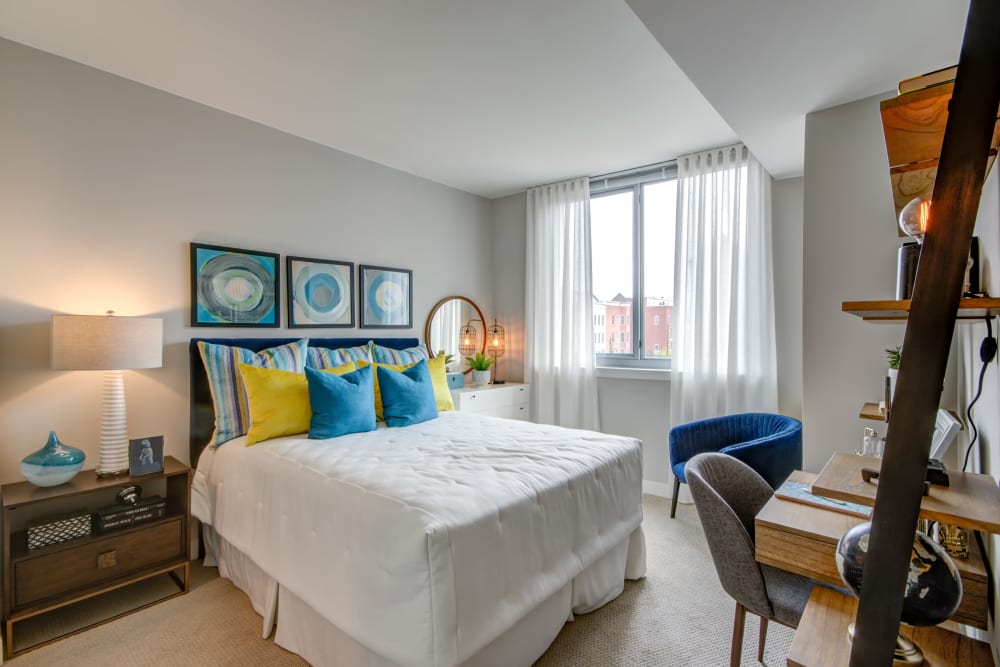 Private Townhomes available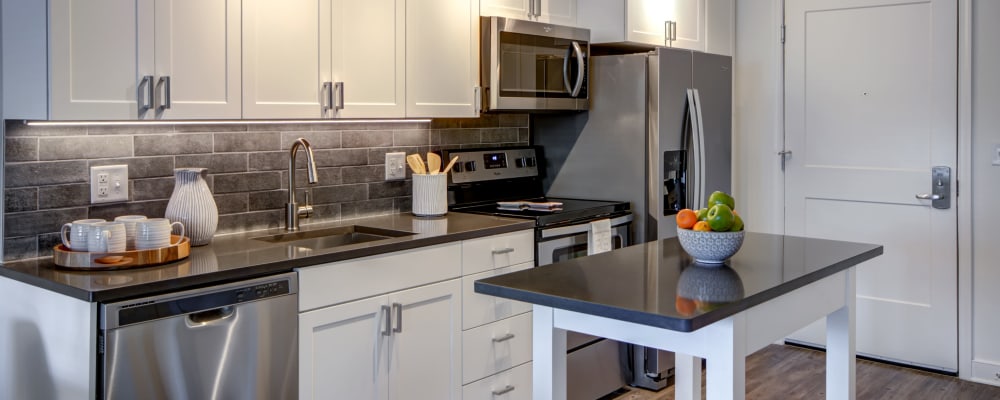 Sleek, Chef-Inspired Kitchens
Unique. Elegant. Coveted.
Embrace the Possibilities at Harlow
We do not refuse to rent an apartment or townhome based on a person's source of income. We accept all sources of income, including all vouchers for rental housing assistance provided by the District or Federal Government.